This section is devoted to all the musicians and Soulman community members who have sent us their photos and videos.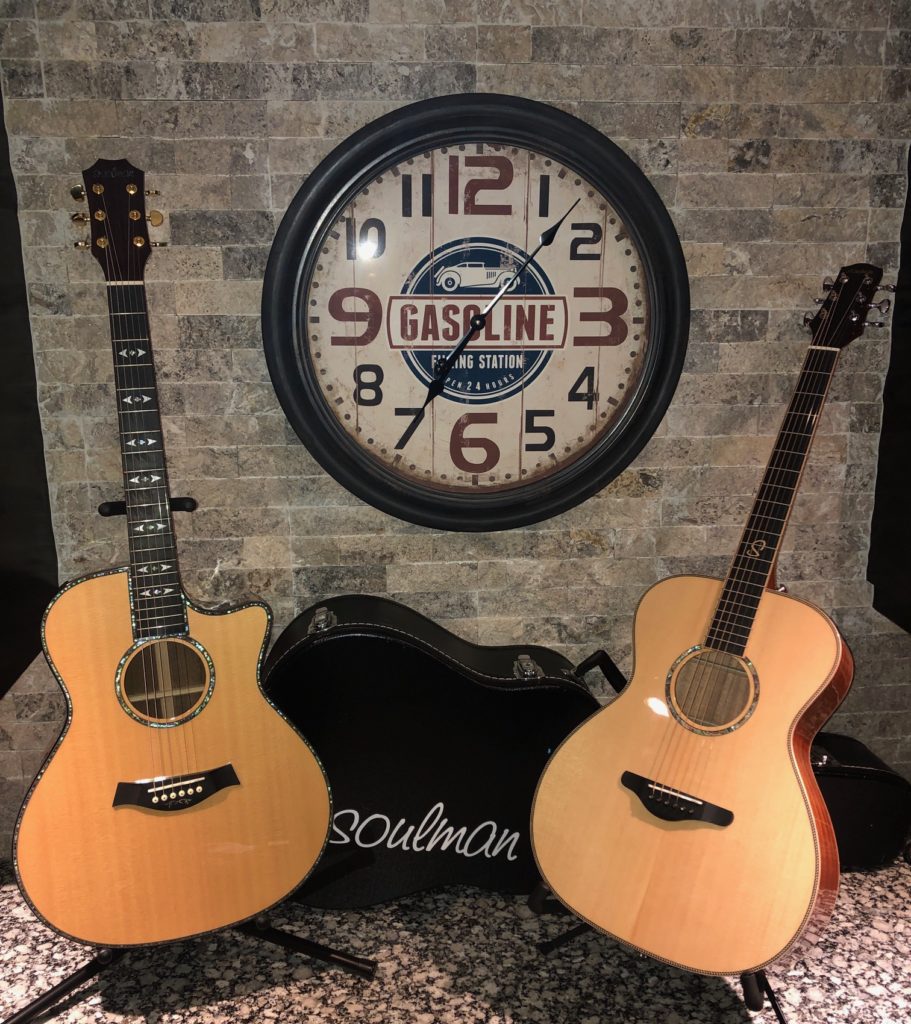 Here we go again … I'm now the proud owner of THREE Soulman guitars.   
The Natural Blue Electric, OM1200C (solid spruce and solid rosewood) and the newest OM11 (solid spruce and solid mahogany).  Folks, believe me when I tell you that you will never find this kind of quality anywhere for less than double what Ron Lamoureux charges.  These are all solid wood instruments, there are no laminates or cheap parts on his guitars.   And he's a hell of a nice guy on top of it all.   Both of my acoustics are the only ones like them in the world, completely handcrafted one of a kind, but they can be ordered again.  
If you're in the market for a new high-end, low-cost guitar, go see Ron.   If you want to try before you buy, call Ron and he'll hook you up with my guitars so you know what you're looking at.   I'm doing this for Ron because I truly believe in his mission, his brand and in the quality of his instrument.   That's all for now, thanks. 
Grant Lindgren