The following steps will assist you
in making some informed decisions 
regarding your guitars design(s).
Provide Us with a Sketch or Photo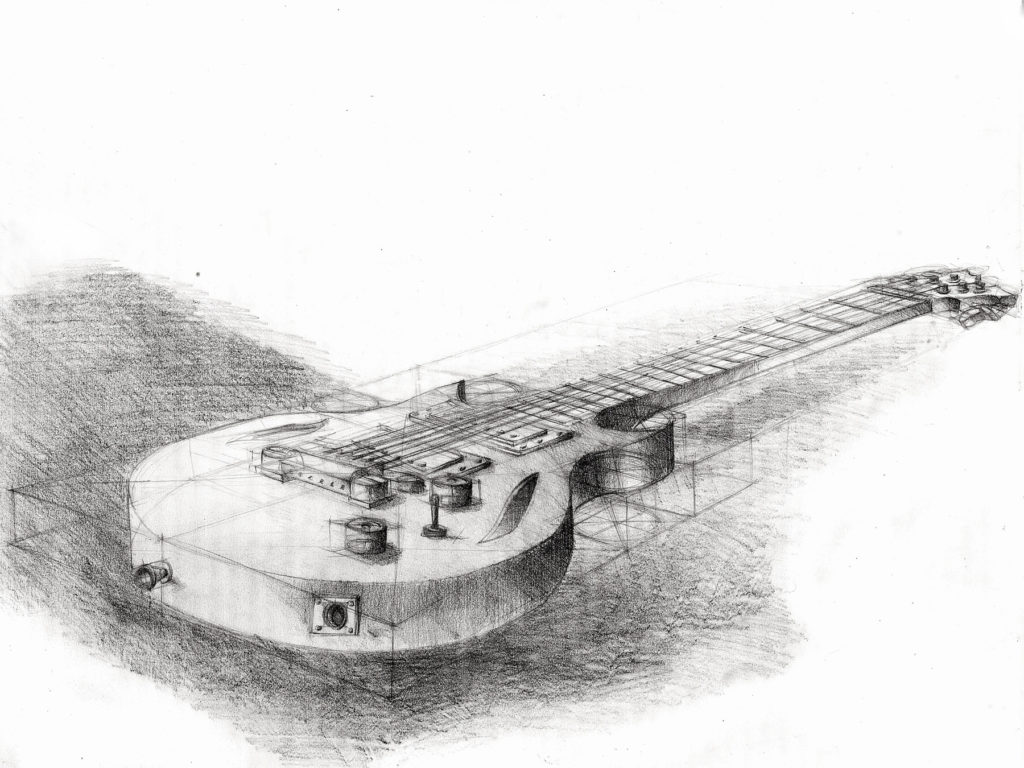 Decide on the look/design of your guitar. Is it similar to a Les Paul? A Strat? An Ibanez?  Solid body?  Hollow body? Headstock design? Write your comments in point form.
Provide a simple sketch or image of the guitar.  Take a simple photo or scan the image.  Jpeg format is preferable.
Or give us the basics and we'll come up with a design that we believe you're looking for.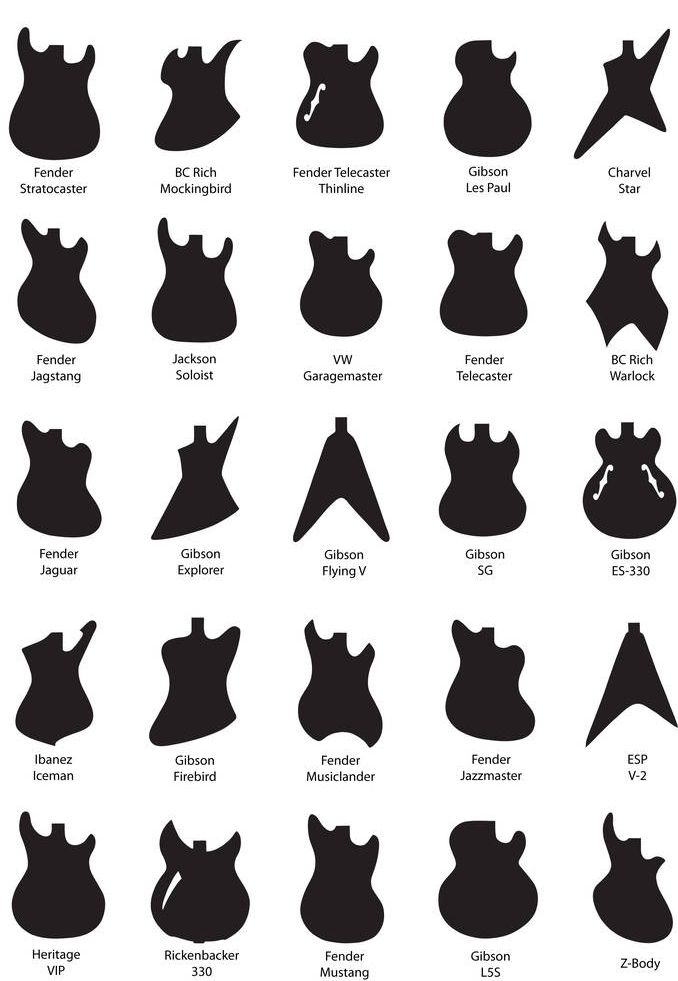 The guitar's body is probably the most important feature as it will be your signature trademark. Fans and other guitarists will notice the style, finish and veneer of your design.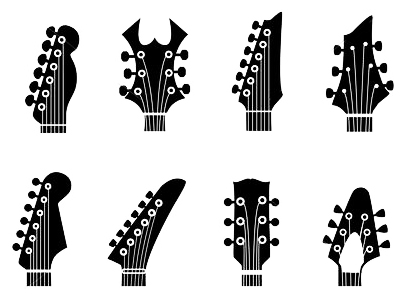 The above illustration provides you with some of the most popular headstock designs.  If you have an idea of what you would like, send it along with your design.  We'll see what we can do.
Choose a Neck Style and Finish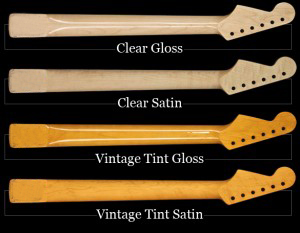 For most guitarists, the neck is probably the most sought-after feature regarding playability.  If it doesn't feel comfortable in your hands, you may have a hard time bonding with your instrument. The neck profiles are based on Fender-style guitars.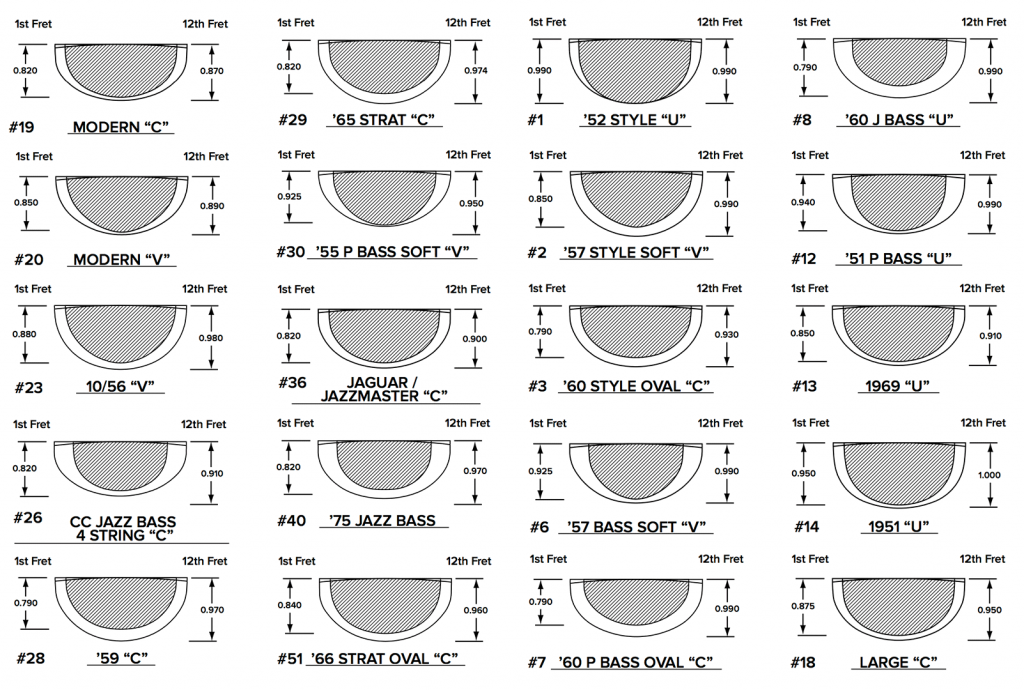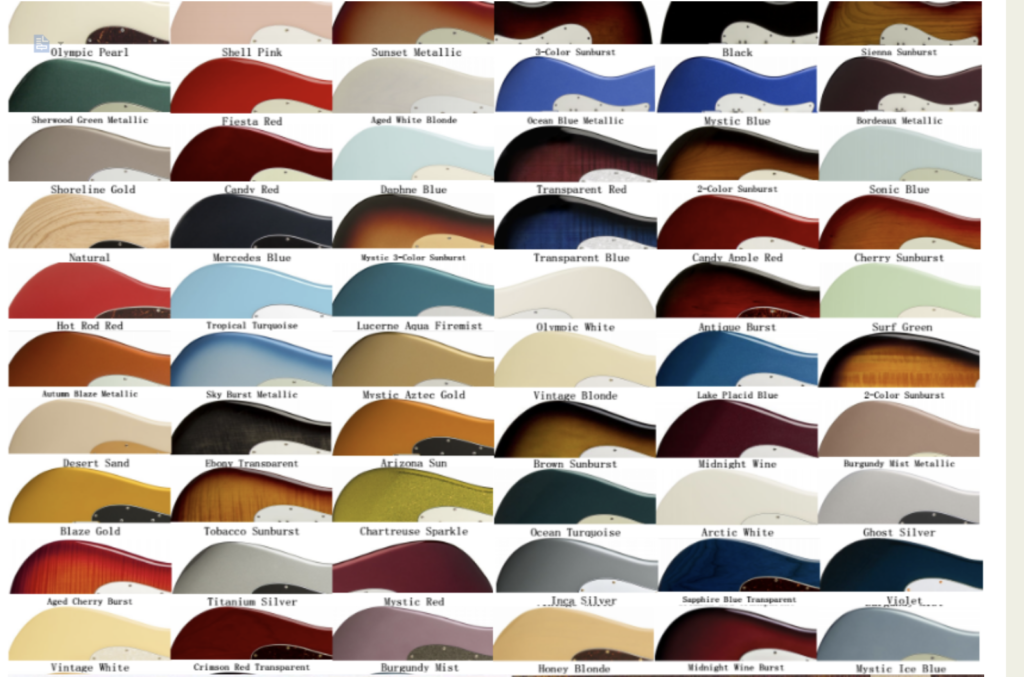 This chart provides you with some of the the most popular guitar colours and finishes.
Choose the Basic Guitar Elements
We've provided you with a list of the most popular elements. Please indicate what you would prefer in your design.